HELLO
About Me
I'm a keyboardist, composer and producer specialized in playing and recording vintage musical instruments such as Hammond Organ, Fender Rhodes, Clavinet and analogue synths.
I grew up with a passion for rock and blues and a fascination for the sound of the Hammond Organ, teaching myself to play the late, great Jon Lord's parts from Deep Purple's "Made in Japan", somewhat unusual for a youngster in Sardinia, Italy.
I then gained my 'musician skills' through years of gigging and recording with well-established artists such as Andrea Parodi, Elena Ledda, Tanca Ruja, Alberto Sanna and Elora, sharing the stage and opening for artists like Peter Green, Manu Chao and Kid Creole.
I moved to London in October 2004 driving my trusty car full of musical instruments, hopes and dreams to focus on my passions - jazz, blues, funk, soul and rock. Very soon I started gigging with various blues bands, one of which led me to meet my favourite blues guitarist, and friend, Paul Garner.
Around 2007, working on original material, we began touring across the EU and recorded three albums. As a Hammond trio, with me playing left-hand bass, I was able to experience live music from a different view. Being in charge of the groove with the drums it felt so natural and I loved it.
2008 to 2015, (the 'University years). I immersed myself in jazz studies and obtained a first-class BA Honours degree in Jazz Piano at Middlesex University, under the wings of great teachers and musicians such as Nikki Iles, Chris Batchelor and Rob Townsend. I then started teaching higher and further education courses such as theory, improvisation, music history and musicianship at K College University.  
In 2015 I once again embraced being a full-time musician, collaborating with artists and bands in London. I joined Crowd Company, an 8-piece funk-soul band, and started collaborating with Chris Corcoran, an established blues guitarist.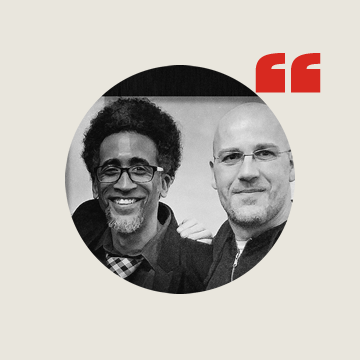 Claudio could make a great living just playing keyboards anywhere in the world.  His phrasing, his choice of instruments, tones, his feel is just amazing.  But Claudio is not only a world class musician but he is also a great song writer and arranger.  He is one of those artists who has a deep knowledge of music theory but creates music that reaches you on a very human level.  This is not an easy thing to do and Claudio does it very well.  I had a great time working and hanging with Claudio in the studio and I know anyone else who has the opportunity to work with him will feel the same way!!
BY ALAN EVANS